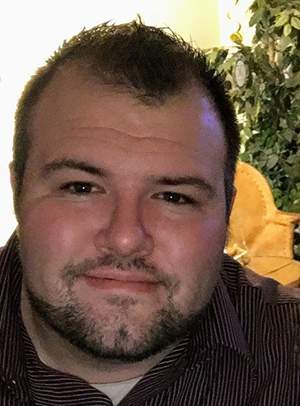 I've been married to my beautiful wife Korey for six years and we rescued our Australian Kelpie named Kane who is now ten. I've lived in the Hampton Roads area for eight years which allowed me to be closer to my extended family and to assist them in their local church. We reside in the beautiful city of Norfolk and enjoy taking walks along the Chesapeake Bay, camping on the Eastern shore, in the Shenandoah Valley, and all the fishing in between.
I have a lifetime of flooring knowledge due to being a second generation carpet expert. There are even pictures of me as a toddler carrying tools to my father. I've grown and expanded on what was taught to me to incorporate all the newest technolgy and techniques of carpet repair and cleaning.
After high school my first employer was a carpet cleaning company that specializes in commercial accounts, mainly consisting of apartment complexes. There I sharpened my skills in carpet cleaning, dyeing, and water removal. It's also where I discovered my facination and love for carpet repairs.
After moving to the Hampton Roads area and working for local carpet cleaning companies, I discovered the demand for carpet repairs but the lack of supply or experience for that need.
With this knowledge, Hampton Roads Carpet Repair & Cleaning was formed.
I receive such gratitude from seeing the surprised faces of my customers after saving the carpet they thought would have to be replaced and making it look almost new for a fraction of the cost. Contact me to find out more.