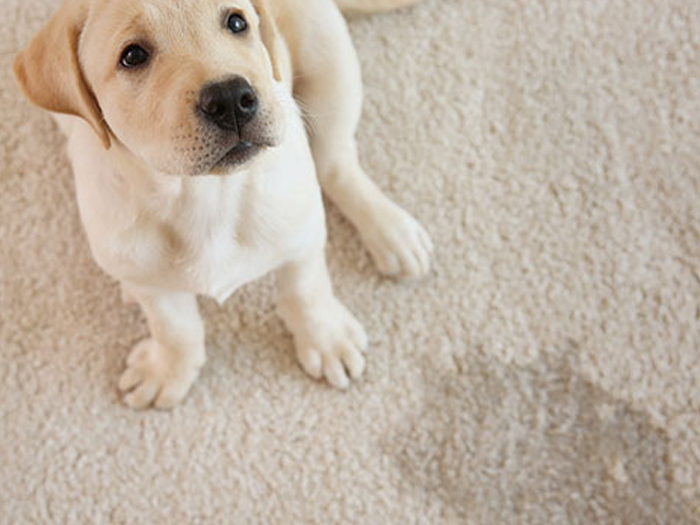 As a animal lover, you love your furry friends even when they have an accident on your carpet. Pet stains and odors come with the territory of owning a pet.
These stains and odors can be challenging to remove from your carpet if you do not use the right product for the job. In actuality, if you only try to mask the odor,  you end of making the problem worse. Your pet will continue to soil the same area because they can still smell the urine even if you can not.
We have four pet odor removal solutions that we can apply to your situation. We will be able to help you once we assess your home.
Carpet Repair Hampton Roads Has The Right Solutions For You
Solution #1:  Our standard carpet-cleaning package has an enzyme-based deodorizer. Excellent for removing common odors although not recommended for pet urine issues.
Solution #2:  Treat carpet with a stronger enzyme-based deodorizer. If the odor is present in the carpet pad, we move on to solution #3.
Solution #3:  We pull back the carpet to remove the soiled carpet pad. We apply a sealant to the subfloor that is safe for both concrete or wood.
Solution #4:  We remove the piece of carpet where there's severe urine damage. We join a brand new section of carpet to your existing carpet.
Our deodorizers don't just hide scents. They utilize enzymes to naturally break down the smell of urine once and for all.
If you are ready to smell crisp, clean air in your home again, contact Carpet Repair Hampton Roads to schedule your appointment. We look forward to serving you.